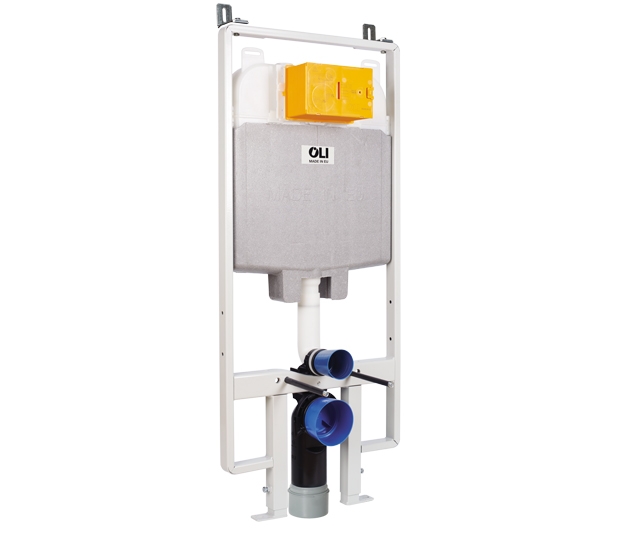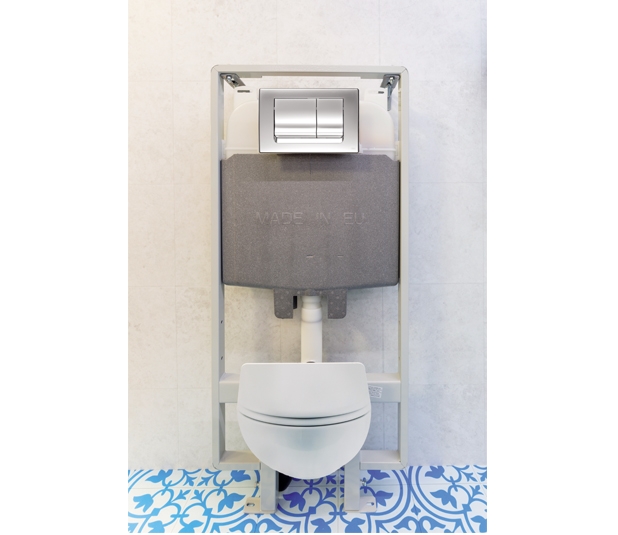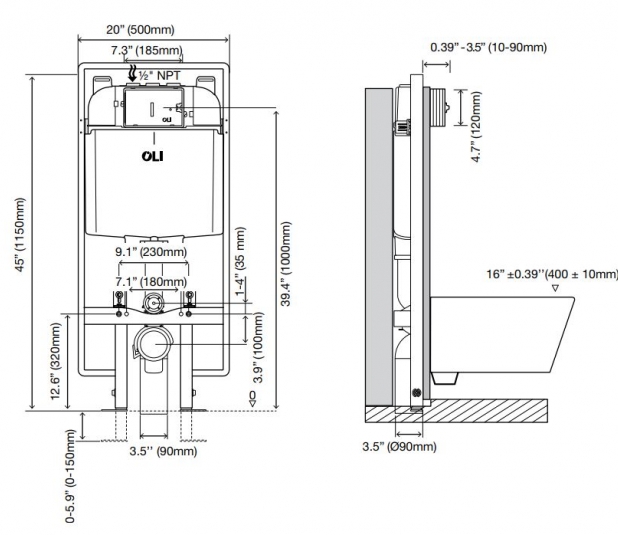 OLI74 Plus S90 Sanitarblock
Concealed Cisterns
Code . 601803
OLI in-wall carrier advantages:
UPC Certification
Water-saving dual flush system
Insulation against condensation and noise
Ideal for small spaces – 2x4 stud wall installation
Adjustable height
Ria polished chrome plate included
Azor Silent – ecological and silent inlet valve (NF class 1). Equipped with a revolutionary delayed refill system: starts filling the cistern only when the flush valve is closed - allowing additional water savings per flush.
Space-saving: Installing an in-wall carrier offers a great solution to gain additional space in your bathroom
Easy clean: The In-wall cistern installation allows easy access around the toilet area.
Massachusetts State listed (P1-0620-352)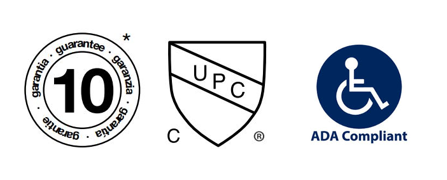 Need specific information? Contacts Us.
Top